SUPPORT MESSAGES
Expectations for International Grassroots Women's Academy
in Tohoku
When people think about 'disaster prevention', the actions of strong, rugged men often come to mind. However, on visiting the disaster areas in Tohoku, what struck me were the contributions of women. As teachers, childcare workers, and nurses, in their homes, in their local areas, and in their workplaces: they demonstrated continually the full extent of their experience and know-how.
4 years have passed since 3.11, and the hammering sound of repair works is all around us. However, it is unclear to what degree people's lives have stabilized and local society has recovered. We are still only halfway there, and in the midst of all the upheaval young women leaders have been coming up with and implementing a wide-range of activities across the disaster areas.
The Academy represents a groundbreaking attempt to connect these young, dedicated women, creating a wave of alliances across regions. When young women learn together, debate a lifestyle appropriate to high-frequency disaster areas, and start putting their plans into action, the result can only be a 'revolution' for local society. I hope that the 3rd UN World Conference on Disaster Risk Reduction will be a chance to transmit the lessons learned in Minamisanriku-chō worldwide, widening the circle of international cooperation.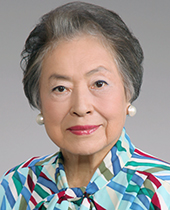 Co-chair of JCC2015
Representative of Japan Women's Network for Disaster Risk Reduction (JWNDRR)
Akiko Domoto
I'd like to offer my heartiest congratulations on the occasion of the International Women's Academy in Tohoku.
At present, the UN's goals for sustainable development aim to ensure that by 2030 all peoples of the word can realize lives of dignity. For women and children, often the most vulnerable to conflicts and natural disasters, our greatest concern is to bring safety and peace of mind, as well as to ensure a truly human respect for each individual and their innate dignity. Local women leaders play an indispensible role in achieving these goals.
In the tsunami and earthquake of 4 years ago, the dignity of women, children, and the elderly was often sidelined in the rush to the evacuation centers. We look forward to the Women's Academy providing a space for local women from the Tohoku disaster areas and female leaders from around the world to share their experiences, as well as to come forward with effective proposals for how we can be better prepared for natural disasters, minimize the damage they cause, and protect the dignity of those most vulnerable to them.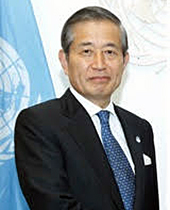 Special Adviser on Human Security to the United Nations Secretary-General
Yukio Takasu
The Third World Conference on Disaster Risk Reduction (WCDRR) aims to complete the 10-year assessment of the implementation of the Hyogo Framework for Action and adopt its successor framework for DRR. In the discussions toward the successor framework, it has been increasingly recognized that active participation and leadership by women are important in building resilient community and resilient society, and that women should not be regarded just as a vulnerable group of people in the society. For effective disaster risk reduction and response, multi-stakeholder approach is crucial, in which active community participation is especially crucial. UNISDR welcomes such movements to promote inclusiveness, including the initiatives at the grass-roots level such as the Grass Roots Academy, and expects that these initiatives will be long-term and sustainable efforts.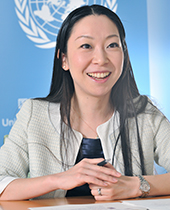 ©UNIC
Head, United Nations International Strategy for Disaster Reduction (UNISDR) Office in Japan
Yuki Matsuoka
I am very proud that the International Women's Academy in Tohoku will be held in Minamisanriku-cho. Although this town was heavily damaged by the earthquake and tsunami of 2011, thanks to the support we have received from all over the world recovery efforts are moving forward, one step at a time. It is very significant that we have the opportunity to show people the state of recovery during this pre-event to the WCDRR, and I look forward to welcoming the visitors in the spirit of gratitude. The town offers our full support in ensuring the great success of the academy.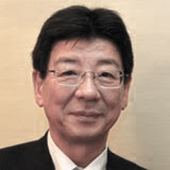 Mayor, Minamisanriku-cho
Jin Sato

Overall Schedule 2015
Women leaders get together in Minamisanriku-cho, Miyagi
Candidates for participation are women leaders who live in one of the affected coastal prefectures and involved in community activities. Members participating from Japan will be required to attend the preliminary training, which will be held by the NPO Women's Eye.
Academy Schedule
Preliminary Training (for domestic participants)

December 2014
Begin screening process
January 2015
Finalized on the participants
February 2015
Preliminary Training for Japanese participants
General Meeting in Miyagi prefecture (all participants will attend)
One meeting in each of the affected coastal prefectures (Miyagi, Fukushima, Iwate)


International Grassroots Women's Academy (2 days)

March 10 (Tue) 2015
Academy Day 1  9:00 am-5:00 pm
Venue: Hotel Kanyo, Minamisanriku
March 11 (Wed) 2015
Memorial Service (Day Off)
A tour of the disaster affected Tohoku coast is scheduled for oversea participants.
March 12 (Thu) 2015
Academy Day 2  8:30am -3:00pm
Venue: Culture Hall (Bunka Koryu Hall)

Open Forum (Open to Public)

March 12 (Thu) 2015
16:00-18:00
Venue: Minamisanriku-cho Bayside Arena Bunkakoryu Hall

The Third UN Conference on Disaster Risk Reduction (Sendai)

March 14-18(Thu-Wed)  2015
*The schedules will be updated accordingly. Please check back for the latest information.
*For participants in Japan, a preliminary training will be held. The program is sponsored by the NPO Women's Eye.